No software needed
Easy to use
Unlimited clients
Your company branding
Multi large file upload
Revision control
Virus/Malware protected
Automated notifications
System to track emails
User and group security
more info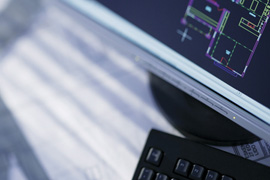 What is iShareDocs?
iShareDocs is the best way for Architects and Engineers to share files and documents online. It replaces your current, unreliable means of transferring  large files to and from your clients. No need to attempt large file attachments in your email, or wait a long time for slow uploads through an FTP site. It is the easiest way to share and manage your files with one or hundreds of people.

If you want to share files without having to train anyone how to do it, then iShareDocs is for you.
The user friendly interface makes iShareDocs a simple, no nonsense system with the ability to send mass amounts of data without conventional restrictions. With iShareDocs and a simple click you are uploading a one Gig file to your project.
We display your company branding, you get various levels of service with capabilities up to unlimited projects and unlimited users. You decide how to secure and organize your data. Upload gigabyte after gigabyte, you won't overload your mailbox. Whether you are using CAD to design a landmark structure, or you are sharing photos of your sister's wedding, iShareDocs has the management tools you need.
about us
|
free trial
|
more info
testimonials
Thank you,
this works.
After our FTP was compromised, our IT dept. demanded that we shut down our FTP access. This was disastrous. Thanks to your service we were able to meet delivery deadlines that looked nearly impossible. Thankfully all our clients needed was the ability to surf the web and they were using it."
our Family of Companies
Parent Company

R.S. Knapp / Napco has been serving the Architecture, Engineering, and Construction industries for over 60 years.

visit our parent company
Our Division

JobSiteOnline was started in 1997 to offer bid management solutions and digital plan rooms for the construction industry.

visit our division website
Napcolor Division

Napcolor started in 1992 to offer presentations, signs, and other color printing and finishing solutions.

about color services